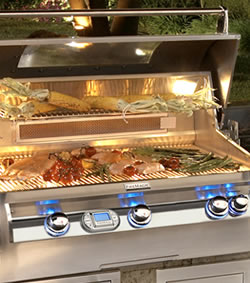 BBQ RENEW offers multiple brands of Professional Quality BBQ stainless steel grills, BBQ grill carts, BBQ islands, fire pits, doors, drawers, components and more. Our commitment to quality is reflected in the craftsmanship of the products we sell and is backed by the full support of the manufacturers warranty.

Fire Magic Catalog (PDF 25 MB)
AOG Catalog (PDF 6 MB)
Summerset Catalog (PDF 58 MB)







* Sale price does not include tax or installation.